In the construction world, there are primarily two types: commercial and domestic, otherwise known as residential. These two differ by the types of projects that get built, like housing, facilities, warehouses, and more. Read more on how each is beneficial and the ultimate differences you'll need to know before reaching out to the experts.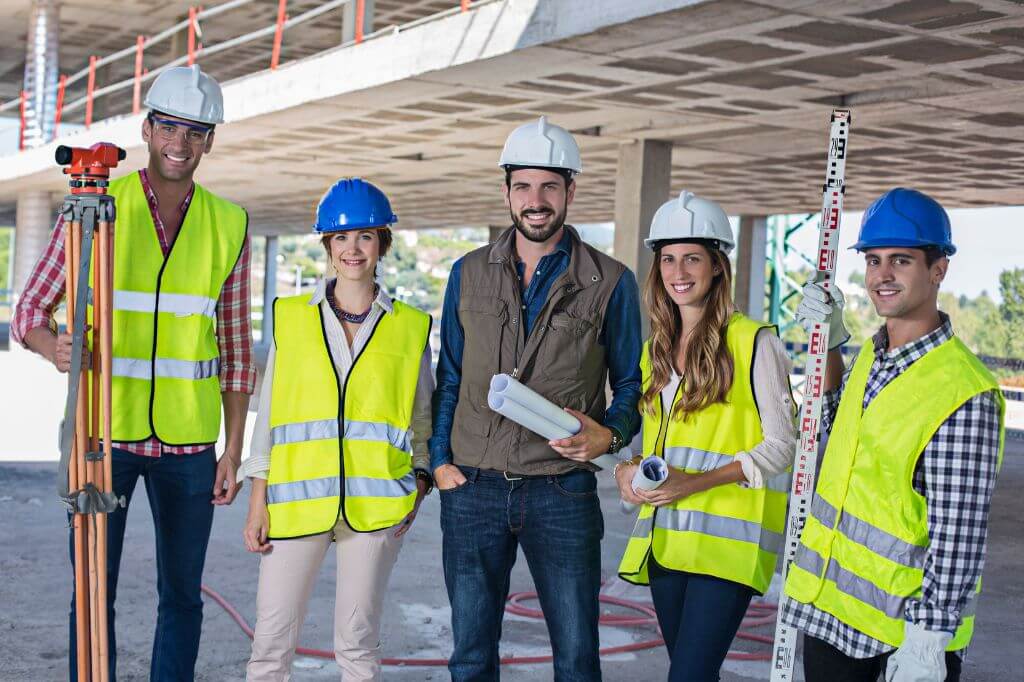 Commercial Construction Services vs. Domestic Construction
Commercial construction services are more complex than domestic projects. This is because commercial buildings require many more features, tools and materials, and specific customizations than most residential projects don't. It also takes a lot more people to work on commercial construction projects and higher-grade equipment to do the job faster and more effectively.
In Baltimore, many commercial construction companies like DLI Commercial with experienced staff specialize in constructing industrial warehouses, restaurants, and even commercial painting of office buildings. These companies typically offer a broad range of services to suit the needs of each customer. This includes planning and design, site preparation, installation of materials, and more.
Because of the complexity involved in commercial construction projects, clients need to hire experienced people like DLI Commercial. This ensures that the project is completed on time and within budget.

The Benefits of Working with a Commercial Construction Company
Commercial construction services are your best option if you want to get jobs done quickly and efficiently. A commercial construction company is used to working faster in these types of projects than they would in a residential construction landscape. These companies are also used to dealing with building requirements and codes so you're space can meet all the required licensing and safety regulations.
Also, most commercial properties are made to last as long as possible. Services can include tenant improvements, office renovations, new construction or design-build services, interior renovations, or even something as small as commercial painting. Because of this, commercial construction management companies have more access than domestic construction companies to higher-quality materials.
Potential Challenges with a Commercial Construction Project
Of course, with benefits come the challenges of commercial construction management. If you don't find a very experienced company to work with, you could risk your project completely failing, whether it's not built in the designated time frame or, even worse, it could collapse or damage because of inexperienced workmanship.
Another challenge of commercial construction is that it could take a lot longer to build and is more costly than residential plans. Most apartment complexes or warehouse facilities are sizable compared to a traditional house. Because of the size, it can take more people and materials that require more time to complete, resulting in more money or unexpected costs.
The Benefits of Domestic Construction
Don't forget about domestic construction! There are many benefits to these types of projects, like remodeling homes, building new homes, and other kinds. For example, residential construction usually requires less time and fewer resources than commercial. Also, sometimes the residential construction process may only need a single contractor or team of contractors with one construction manager rather than a big group.
Something as minor as roofing or designing your kitchen may require domestic construction expertise. Think about ideas in your home you'd like to improve, and then reach out to a development business to see if they are interested.
Potential Challenges with Domestic Construction
Domestic construction projects aren't always a good idea, depending on your plan. These types of projects require more manual labor or specialized equipment because of how unique homes can be. It's also harder to find a reliable team of contractors for domestic construction because there are so many of them.
How to Determine a Construction Type
It's actually worth noting that we've discussed two different types of construction, but there are technically five types of construction services:
Wood Construction
Heavy Timber Framing
Non-combustible Wall Construction
Non-combustible with 1-Hour Fire Resistance
Non-combustible with 1-Hour Fire Resistance
Non-combustible with 2- to 3-Hour Fire Resistance.
These are usually what a general contracting firm will ask you when you discuss details of the development your business wants to build. No matter which option you choose, properly assess the situation to get the best outcome for your customers and project. DLI Commercial is a trusted and experienced team of Baltimore, Maryland contractors who can help with commercial and residential construction projects.
What To Consider
There are so many things to consider before choosing between domestic construction or commercial. Some of the most important ones are the project's cost, the planning's size, and how complex it seems to be in the beginning stages.
You should also take into account the specific requirements you'd like and what an ideal timeline would be. Then, once you've done the research, reliable contractor services like DLI Commercial can help fill those needs and stay within the budget and timeframe. They can even do repairs and facilities maintenance so that your space stays up-to-date and running smoothly.
Just make sure to research, research, research! There are a ton of general contractor firms out there that you can choose from, but only a handful can do it right. DLI Commercial can get you the quality workmanship you need while carefully planning and paying attention to detail.
Summary
Remember, the two main types of construction projects are commercial and domestic. Commercial tends to be warehouses, health facilities, businesses, and more, while domestic usually involves just houses or residential properties.
But, no matter what type of project you want, finding the right general contractor for the job is always important. Hopefully, after reading this, you are better prepared to know what you want and what type of plan you're going after. For commercial construction in Baltimore, don't forget to reach out to DLI Commercial! They're one of the good guys with dedication, vision, and years of expertise to serve the Baltimore area.