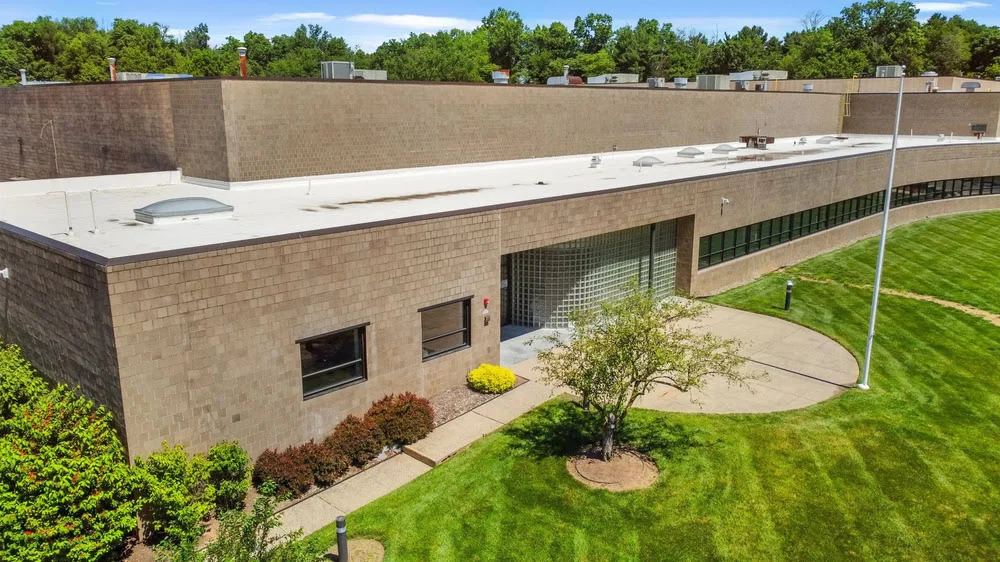 Step 1: Understand the local zoning requirements and land use regulations for the area
You cannot just build anywhere. Philadelphia, PA, has tons of zoning regulations that most should know about before pre-construction. Researching these regulations is the first step for a retail construction company in order to ensure that all local laws are followed. This also goes for land use laws. These laws are in place to protect the environment and the local community, so it is important to be familiar with them.
Even if you want to build small apartment complexes or educational facilities, you still need to know what is legal and not when building in Philadelphia, PA. Luckily, DLI Commercial is a firm all too familiar with the laws and can help make sure that everything is done correctly.
Step 2: Create the design and blueprints for the construction projects
Blueprints are the map of what you are building in a sense. It does not matter if you have a residential property, healthcare, industrial, hospitality space, or corporate headquarters, you will need blueprints to design the structure. Blueprints lay out all the details down to the exact measurements of each wall and how they connect with other structures in order for everything to be up to code.
You will need a design company like DLI Commercial to help create a layout of the finished product. They will have to be familiar with all local codes and regulations in your city in order to pass inspections, so make sure to choose a design build business that knows what they are doing from start to finish.
Step 3: Identify a reliable construction management team with experience in commercial projects
Reliable construction contractors are an integral part of the planning and building process. You do not want someone who will cut corners or not do the best job possible. That is why DLI should always be your go-to business. We know the best contractors in the area and exactly what kind of company you would need based on the type, size, and budget. Some of the best contractors in Philadelphia, PA, have services like HVAC, foundation, roofing, plumbing, and many more to make sure the job is done right.
Step 4: Develop a timeline and budget for the project
We know how pressing it can be to get your plan on its way. However, many construction companies need to remember to plan their timeline and budget before building. This can be a costly mistake in the long run because, with these two things, you could avoid ending up overspending or failing to meet deadlines.
That is why DLI Commercial is always here to help with timeline and budget planning, so your plan is not delayed or has any setbacks during the work. You will need employees who understand the importance of budgets and timelines in the construction industry to get your build to life. Projects that can take time in Philadelphia, PA, are primarily due to safety regulations and the cost of what can go into it.
Step 5: Source materials and supplies in accordance with the top construction companies
Once you have the dream team of contractors, you will need the supplies and materials. Making sure to source quality materials is key to a successful build. This includes everything from lumber, steel beams, and concrete to light fixtures, piping, and other miscellaneous items. DLI Commercial has relationships with local construction suppliers and knows what kind of materials are best for building services, so we can help you find the right product for your specific needs.
Step 6: Begin construction on-site under the guidance of an experienced business
Then, the building begins! Once everything on the list above is completed, it is time to get your construction company to begin the work on-site. Most on-site locations are intense and require a lot of hard work from an experienced construction manager and their engineer. Under the guidance and support of a construction management company, various tasks can be completed safely. This can include setting foundations, walls, windows, and ceilings; installing electrical systems; plumbing; painting walls; or any other requirements.
Step 7: See if any facility maintenance is needed post-construction
The last step that not all construction people are familiar with is facility maintenance. Once your plan is finished with the building, a facility maintenance service is needed to make sure the development is in good condition. This can include repairs, inspections, and routine maintenance of systems and infrastructure like air conditioning or plumbing, checking fire alarms and sprinklers, performing HVAC inspections, renovations, or replacing roofing and other components.
DLI Commercial does everything construction, and our company offers facility maintenance service! So say you have renovations that need to be done and need to know who to contact. DLI can help set you up with a reliable workforce in the industry to get all aspects of your maintenance services done from the best. Only a few construction companies can do the same. DLI can keep the space in top condition!
Summary of the Best in Philadelphia's Construction Industry
The list can be endless when you are looking for construction in Philadelphia, PA, to work with. Through careful planning, budgeting, and sourcing of materials, top construction businesses like DLI can easily complete large-scale and small-scale renovation projects. We are also there for all of our customers if they need facility maintenance services to ensure their space is up and running for years post-construction. Contact us today to get started!