When you walk downtown in a city, commercial construction surrounds you. From skyscrapers to apartment complexes, commercial construction services are needed to build, repair and maintain these structures. These types of services cover a variety of tasks, from site preparation to building and structure assembly.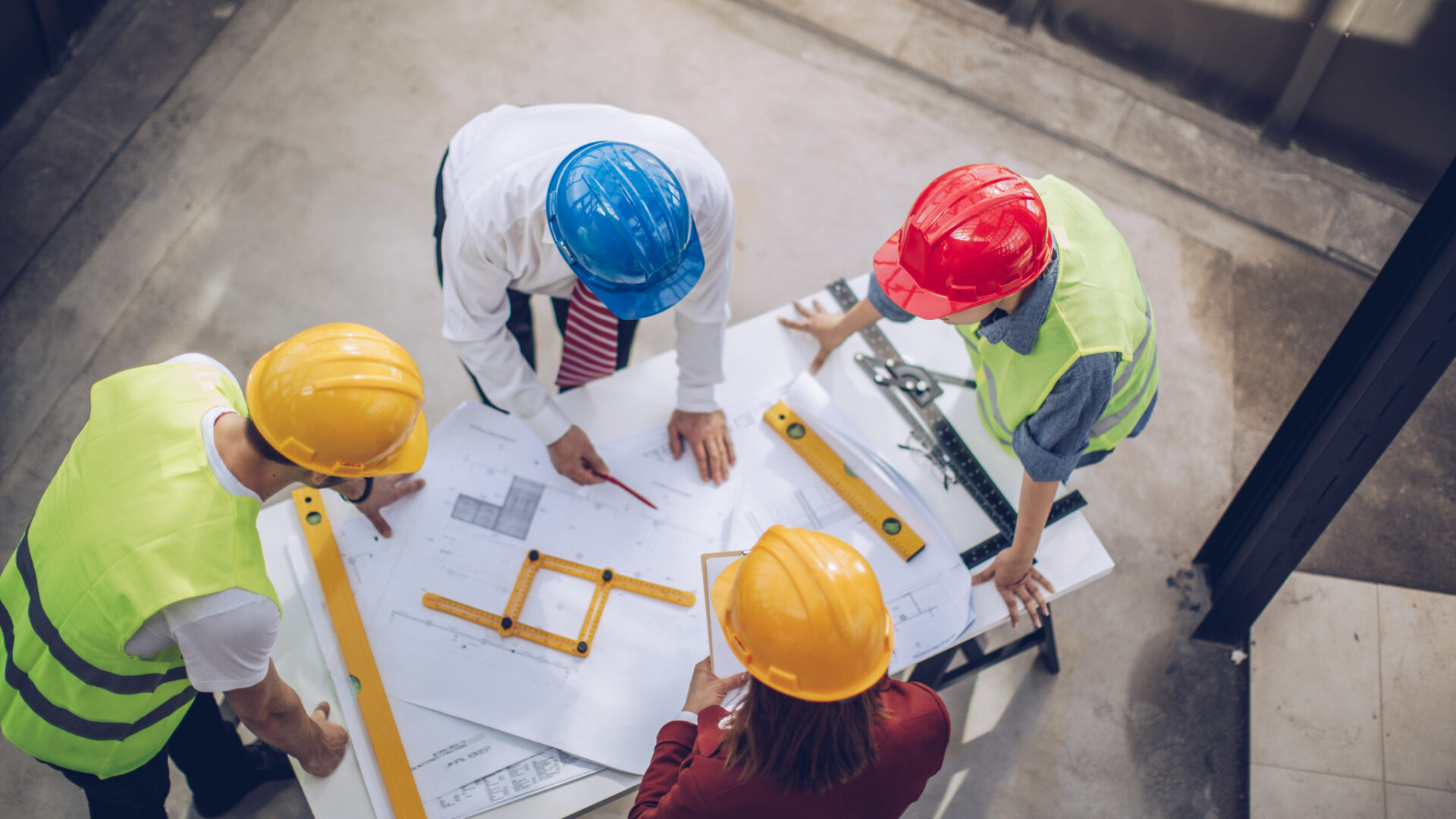 They can also include the design, engineering, facility management, project management, and supervision responsibilities associated with the project. Other components that may be included in commercial development services can range from excavation and grading, foundations and utilities, masonry work, and more. Read on for the different types, the benefits, and how to make your entire project unique!
What is Commercial Construction and Its Benefits
You want to build a retail store or warehouse but need to know which route to go. Commercial construction is where you should start. Commercialized construction often involves developing, reconstructing, or altering commercial establishments like office buildings, strip malls, medical facilities, and even residential buildings.
This type of construction typically requires a significant investment in time and money and must be carefully planned and executed to ensure the best results. Retail construction has many benefits, but the biggest ones are larger space capacity, more efficient use of resources, less maintenance, and long-term durability.

Commercial Construction Management
Wouldn't having a one-stop shop dealing with all the little details of building a commercial property be nice? You don't want to take time out of your day to deal with all the paperwork, project delays, and legal details associated with development. This is why construction management services can be so helpful.
Also, they are all about risk management. A commercial construction facility management service company like DLI Commercial has the oversight and execution of a commercial construction facility and project from start to finish. It involves managing all aspects of the project, including scheduling, budgeting, design review, vendor selection and coordination, quality assurance inspections, and more. They also provide facility maintenance services so that you don't have to worry about your property after it's finished being constructed.
Overall, construction managing firms provide a cost-saving expert project team who are well-versed in the entire construction process industry. They help clients to ensure that projects are completed on time and within budget, as well as meeting all safety requirements.
The Different Types of Commercial Construction Services
We will discuss the different types of retail construction industries and services to make things more helpful. First, you'll need to know what is what before you begin your project. The different types of commercial construction industry services can include site preparation, development and structure erection, design engineering, material procurement, contractor coordination, and more.
Demolition Services
You'll want to utilize demolition services in your commercial construction management project because it can be a critical planning step. It involves tearing down existing structures to make room for new ones. It also requires specialized equipment and skilled personnel to ensure that the job is done safely and efficiently, so make sure to get in contact with DLI Commercial or some other retail construction managing company so that you can be referred to these types of reliable workers.
Site Preparation for a Commercial Construction Project
Another planning step many property owners need to remember is site preparation for construction. This involves clearing the land of any debris or obstructions to make room for new site systems like electrical framework. It also requires excavating and grading the area and installing necessary utilities and drainage systems.
Development design engineering is another important service that must be carefully planned, including wiring, plumbing, ventilation, pre-construction details, etc. Material procurement requires obtaining all necessary materials for the job, while contractors' planning facility management involves managing any third-party services as necessary for completion.
Building Design and Structural Framing
The design of your clients builds everything in commercial construction. Building design and structural framing involve designing the overall layout of the project as well as individual elements such as wiring, plumbing, and ventilation. It also requires erecting walls, roofing, and other necessary components.
The materials used for these elements should be chosen carefully to ensure safety and durability. Once the project manager has the design-build the structure has been completed, quality assurance inspections should be done to ensure that it meets all safety requirements.
Finally, subcontractor coordination is an important part of commercial construction. This involves managing any third-party services required for completion, such as HVAC specialists or electricians, which can all be handled by a construction manager like DLI Commercial.
By carefully coordinating all aspects of the project team and monitoring the progress, construction managing firms can help to keep costs low to ensure that projects are completed on time and within budget.
Finishing Touches to Make Your Project Unique
Make your finished project pop against the local competitors! The finishing touches on breaking ground are what make a project unique. This can include decorative elements such as tilework, landscaping, and ornamental lighting.
Using high-quality materials and finishes will also help ensure that the finished product is aesthetically pleasing and functional. Additionally, a general contractor in business should also be cost-effective, offer facility maintenance post-build, and be sure to consider energy efficiency when selecting materials and design features.
Summary
In conclusion, commercial construction services cover the wide range of tasks required for a successful project. This includes site preparation, development design engineering, material procurement, and subcontractor coordination. In addition, the finishing touches, such as decorative elements and energy efficiency, should also be considered.
By carefully coordinating all of these services, trusted partner construction management groups like DLI Commercial can help make sure that your projects are completed on time and get the location of your business and clients the facility maintenance it needs!