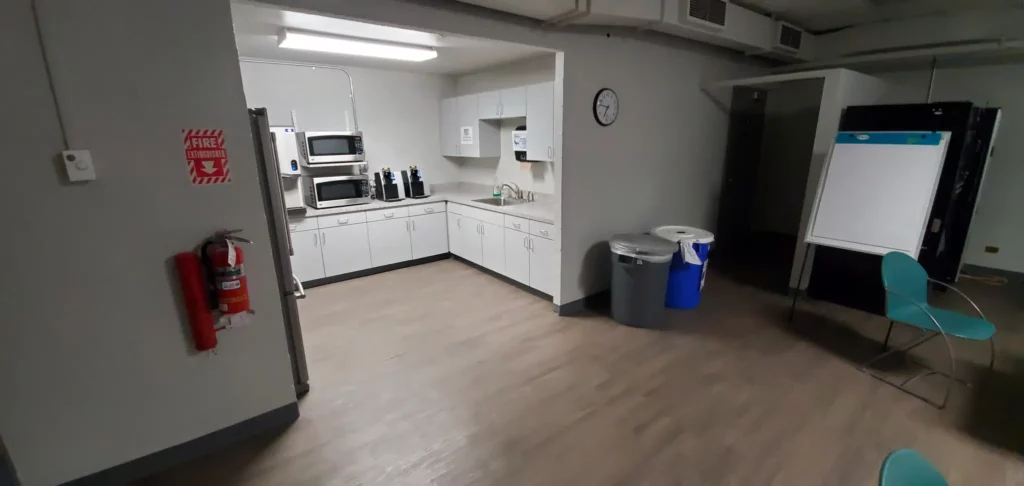 Commercial design is more than just creating blueprints and putting structures together. Multiple steps and thought processes are involved to bring this type of expertise to the table. Once you have a team of commercial construction designers, engineers, and management, you can start getting to work. Luckily, in Wilmington, DE, you have a bunch of reliable commercial construction companies to choose from, including DLI Commercial! Read more about the design process and how you can get started today.
Basics of Commercial Design
Before there is even talks of construction plans, building schedule, etc., the commercial design plans must be drawn up in detail first. This normally looks like a full assessment of what you want from your commercial construction project, then tweaked based on regulations, budget, guidelines, etc. Once everything fits together and all parties, including your construction company, are satisfied, then there can be drawings that include floor plans and 3D models to give you and your team a better idea of what the Wilmington, Delaware, development will look like.
Construction Process Considerations
Once all these drawings and models are created, and everyone is on board with how the project will look, you will have to consider a bunch of different factors before building can begin. Ensure you know the required permits and licenses, and your commercial construction management team is also. If you don't have the paperwork ready, you may experience delays and additional costs. Also, consider your budget and be prepared to go over or under the initial total since construction can sometimes be unpredictable. Then, you're one step closer to building in the planning stages.
The Selection of Contractors from Commercial Construction Companies in Wilmington, DE
Finding a reliable set of general contractors and subcontractors in a commercial construction company is a super important step in the planning process. Suppose you reach out to DLI Commercial, a reliable commercial construction company. In that case, we can set you up with an expert team of general contractors that has done commercial design for years with satisfied customers. Also, we can offer them to you for competitive rates and ensure everything in your project is taken care of or watched closely so that nothing slips through the cracks. We also offer facility maintenance or other commercial construction services after commercial construction is completed to ensure your structure is running as efficiently as possible.
Understanding Building Mechanics
The way that the process is to build a commercial property, you will have to guarantee its safety. This can be done by the design plans and by looking into the materials used. Suppose some materials are cheap or affordable but simultaneously very resilient and durable with a long lifetime expectancy. In that case, that is the type of materials to consider. Otherwise, you may risk performing maintenance tasks every few months or so. A structural engineer can help you create detailed plans incorporating the right materials and assessing safety, strength, and stability.
Design Accessibility Requirements
Ensure all commercial buildings you're considering building or designing meet all ADA requirements. ADA is the Americans with Disabilities Act, and it requires all new commercial buildings to have elevators, doorways of a specific width, ramps, and other structures that accommodate wheelchairs. Discussing this early is important so that you can save time and effort when you're in the building stage.
Finishing Touches for Commercial Construction Projects
Finishing touches are just as important as the beginning stages of commercial design. Consider incorporating the right furniture, rugs, lighting, and other decor elements to tie the entire commercial construction project together. If you need help decorating, DLI Commercial can get you in touch with people who can help you bring your vision to life. Don't worry about doing it on your own!
Post Construction Maintenance in Wilmington, DE
Another thing a lot of people need to learn about is post-commercial construction maintenance in Wilmington, Delaware. This is where your commercial construction project is completely finished and running but needs to be serviced as far as upkeep.
Facility Maintenance Service
Facility maintenance can be repairs, replacements, and other services needed to keep your structure in its best shape. The right commercial construction services should be done in a timely manner so things stay manageable and can help you avoid more expensive repairs. Also, DLI Commercial can offer this service to you! Only a few of Wilmington, DE's best commercial construction companies, can mention it in the initial planning stages.
Why DLI Commercial is the Right Choice
DLI Commercial can outperform all the other construction companies in Wilmington solely based on their years of experience and ability to keep their cost, structure, suppliers, employees, and systems all under control. If you are looking to repair or progress an older building, we can also help you do that. We have hundreds of happy clients who have done multiple construction projects requiring unique services, so we're confident in taking on any industry idea you may have. If you're in Wilmington or anywhere else, we can help you with our expert services.
Summary of Commercial Construction
Commercial design from an expert commercial construction company is an extremely complex process that can require hours of careful planning. This happens so that everything can be executed correctly while things are on schedule and within budget. Nobody wants to have to go back and fix mistakes, or worse, have to start over. That's why it's important to make sure that you are surrounded by professionals who understand what they're doing every step of the way. With DLI Commercial in Wilmington, DE, you will get a team of experienced professionals who can handle anything commercial construction-related. So contact us today!