Philadelphia, PA, is booming in popularity and commercial projects. Businesses everywhere want to build in or near this area to pursue new customers and demographics. But are you having difficulty determining what is more beneficial: a new build or renovating an existing structure?
DLI Commercial, a leading provider of commercial construction services in the greater Philadelphia area, will help you decide which is more useful for your business. With DLI's expertise and years of experience, they can provide customizable solutions to fit all your needs. Read on for more on the pros and cons of new construction and renovating in Philadelphia, PA.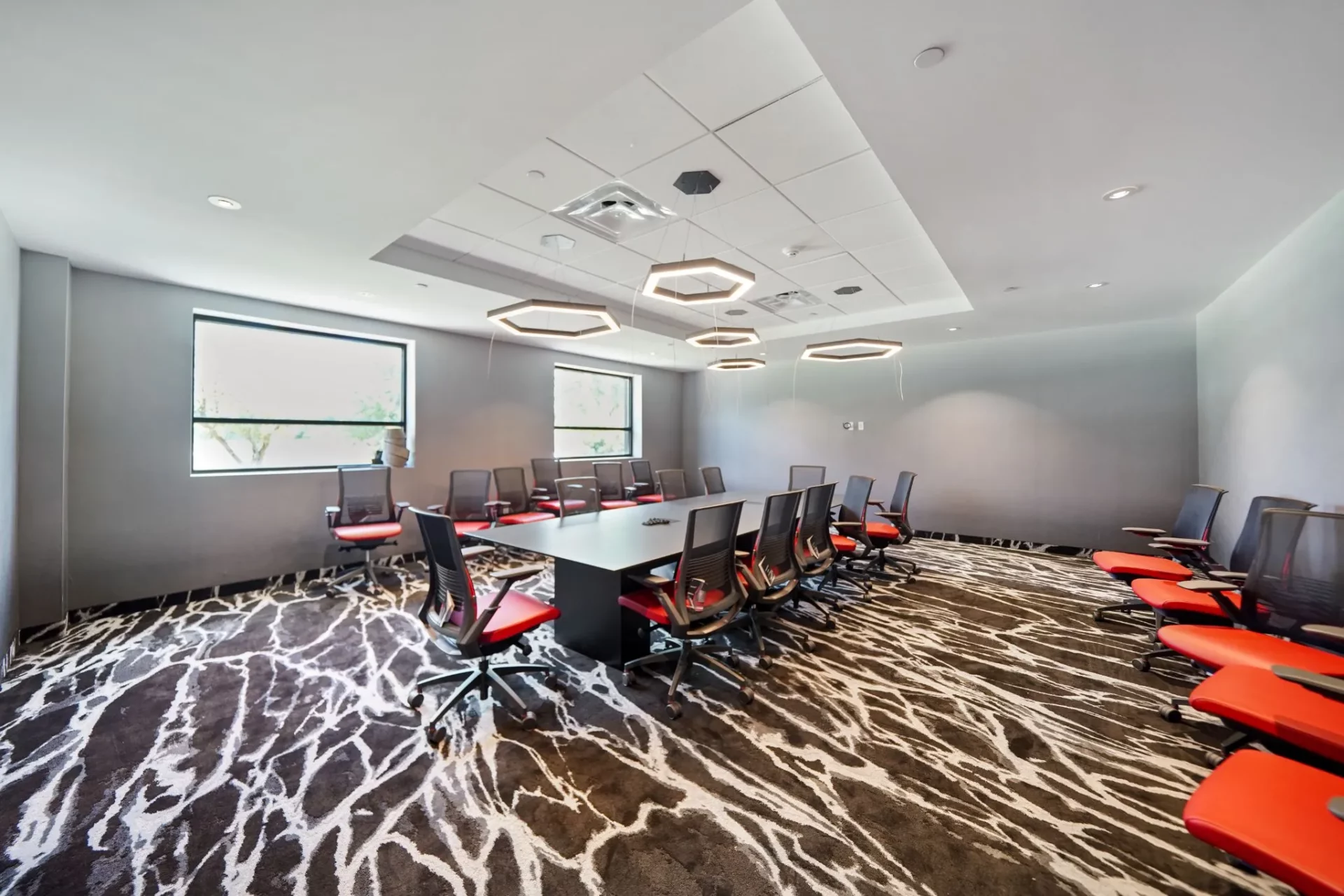 The Philadelphia Market for Commercial Construction Services in Philadelphia and Renovations
Philadelphia is a huge city, and huge cities come with very attractive marketing for renovating or commercial build plans. A lot of the population is currently booming, which means more money and plenty of opportunities for businesses to capitalize on the growth. Also, there are tons of different ways to get around the city, so location preference is really up to the individual. And with a highly diverse population, businesses have plenty of potential employees and customer bases to tap into. Take advantage of building or renovating in Philadelphia before it is too late!
Pros of Working With New Commercial Construction Companies in Philadelphia, PA
Building a new commercial construction project in Philadelphia, PA, has many benefits. You can have total control over every detail, including lighting, floor plan, furniture, fixtures, wall paint, and more. DLI Commercial can provide a great general contractor or building manager to make your business a success with highly-detailed work. Even if you decide to do a combination of both, DLI Commercial has a good service process for client satisfaction.
Advantages of Renovations over New Commercial Construction Projects with Local Businesses
Renovating services, on the other hand, may be better for your company in terms of time, cost, safety and quality. Renovating an already existing building may also require less money and less equipment. If you want your store or business up and running in a small timeline, renovating may be a more logical way to go. Luckily, DLI Commercial can help you with your high level renovating needs on commercial properties too! They have previously worked with reconfiguring walls and rooms, creating multi-tenant environments, and more. This means they can also provide your company with cost-effective solutions for renovations in Philadelphia PA, no matter what industry you serve.
Factors to Consider When Deciding Between New Construction and Renovations
Before deciding anything, you will need to consider how much either option, new commercial construction or renovating, is going to cost before you make up your mind. Cost can include how much materials are, equipment, labor, permits, etc. It can get quite hectic, especially if you are on a timeline for completion. Also, think about what your location looks like. Can the neighboring businesses affect your current operations? Retail plans can get competitive in high-foot trafficked areas like Philadelphia, PA, so make sure your location can grow and create value. DLI can help you with all this and provide detailed information regarding either option's cost.
Challenges Associated with Both New Construction in Philadelphia, PA
Challenges are everywhere when you are considering starting a new business. You could be creating an apartment complex, educational institution, medical facility, restaurant, healthcare office, new businesses, and more. Each comes with its own risks and challenges. With new commercial construction, time and money are one of your biggest challenges. Building from the ground up can be quite costly, depending on the size of the commercial project.
With a renovating service, you have to think about whether it is worth renovating instead of starting from scratch. Even though the cost can be lower, it can still take a lot of time and effort to complete. Knowing what kind of plans and structures you are considering renovating is also beneficial. If the place is older, it may be more costly than building from the ground up. A commercial general contractor tends to prefer creating a structure from the ground up because it is a better product for clients. A remodel service, while it extends the life of your existing space, can end up costing you fortunes if you do not have the right resource.
Steps to Take to Ensure a Successful Renovation or Commercial Construction Project
The biggest thing you can do to guarantee success in any construction or renovating project is to work with professionals in Philadelphia PA. This is a sure way your project not only gets done right but can get done on time and within budget. You would be surprised how many commercial construction companies lack the professional talents in the construction industry to build a respectable structure. DLI Commercial has been in the industry for longer than a lot of Philadelphia PA companies and is not worried about taking on any new types of projects. They have done multiple renovating tasks, commercial project builds, and even facility maintenance. If you need help, this firm is the company to call.
Summary
Hopefully, this blog has helped you realize which option is best for you: new construction or renovating an already existing structure. Remember, costs are something very important to consider for both, and the team you work with can affect the entire project. If you need any help with commercial property construction management or renovation in Philadelphia, PA, contact DLI Commercial today! They are one of the best commercial construction companies. They can provide customer satisfaction, customized solutions, support, and the highest standards of detailed information that will make everything easier for you. With their experience working on multiple projects throughout the area, why look elsewhere?