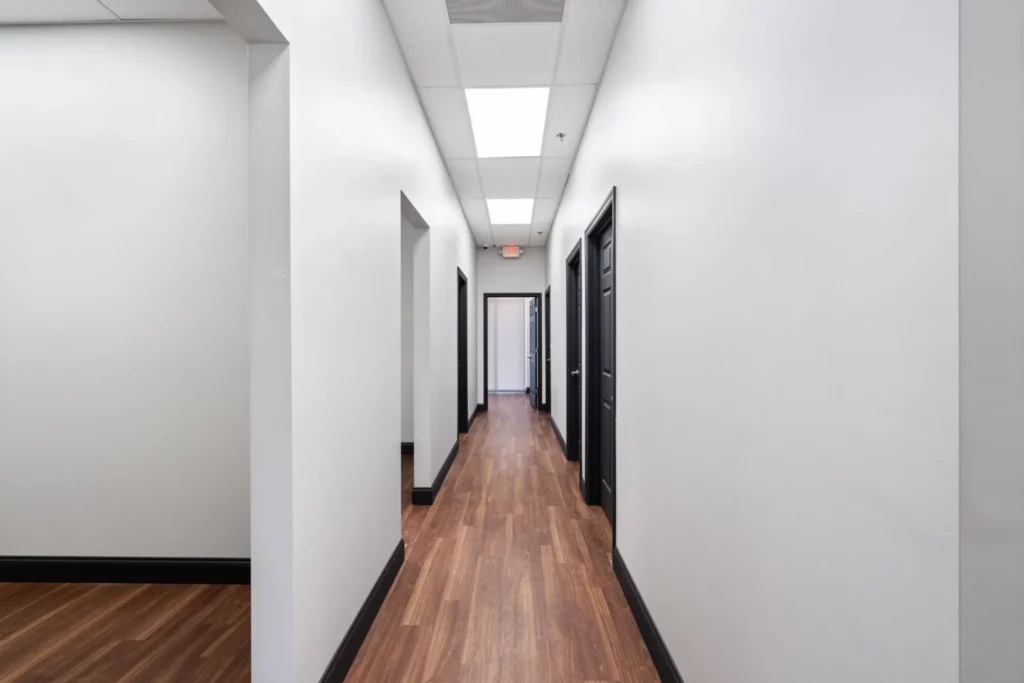 Everyone wants to save time and money, especially in today's fast-paced business environment. When you are looking into creating an office building, medical facility, educational institute, fitness center, or other commercial development, you will need the right services and expertise to do so. You can avoid potential delays or overrun budgets with successful services from reliable commercial construction companies like DLI Commercial. Dive into how partnering with a reliable commercial construction team is the way to go to help save you money and time, all while streamlining your process.
Understand the Scope of Your Commercial Construction Project
Projects can take time, no matter the size. Working with your construction manager on an ideal timeline for your type of commercial property is important. Are you building from the ground up or renovating a new space? Some of the best commercial construction companies will need to know all the details to meet your specific needs and schedule, including the costs you want to spend on materials, equipment, etc. Once all of this is ironed out, you will not have to worry about unplanned expenses or delays. The best project is one that is done diligently with the right equipment and nothing going over budget. The last thing you want is to have tons of expenses from irresponsible management and have to figure out how you will make a profit with your new investment.
Choose Quality Commercial Construction Services Bucks County PA
Hiring just anybody in Philadelphia, PA, or the Greater Philadelphia Area when it comes to commercial construction is risky in itself. You want commercial construction contractors and a contracting team that is aware of risks and can help identify potential problems before they become costly. Luckily, DLI Commercial has loads of experience using only high-quality materials for any time of the project. Also, you will not have to worry about your project being on time or being out of budget because DLI Commercial specializes in creating value and delivering outstanding products and services to its clients.
Utilize Technology
Technology and equipment are extremely important when you are designing a modern construction project. You would want the best of both categories so that you can complete past projects or tasks faster with fewer errors. Also, old-dated technology can be hazardous in working situations by needing help to work properly. Technology in commercial and industrial construction could be anything from using drones for site inspection and measurement to specialized software for design simulations and construction planning. Investing in the right tools can save our clients time and money while ensuring that each project is done right.
Plan Ahead with the Right Commercial Construction Companies
Make sure to make a super clear timeline that has obvious objectives when you are in the building steps of your construction development. DLI Commercial can help you plan things from the last detail by understanding your initial goals of each phase in order to ensure everything is completed on time. The last thing you want is potential issues to arise, like unanticipated costs, delays, or a lack of quality materials due to poor planning. Structures should have every detail marked down so that no one in the project or company is misinformed. You do not want to start building an office or restaurant, and everyone on the construction team must know if it is a renovation or a new build.
Stay Organized
Your main goal is to ensure nothing falls through the cracks due to disorganization. DLI Commercial and other commercial construction companies can manage all aspects of your project while staying as organized as possible. They should be able to monitor progress easily and stay on top of tasks, deadlines, invoices, and any other information. If you are disorganized while constructing a commercial or residential development, it could derail the entire commercial project. That is why partnering with a reliable commercial construction and building team is important to save money, time, and stress when taking on such an endeavor.
Pre-qualify Subcontractors for Your Commercial Construction Projects
Business owners often need to learn about pre-qualifying a commercial general contractor; they instantly hire the company they feel gives them the best deal. You do not have to do this. You can pre-qualify subcontractors before hiring them. This way, you can ensure they have the experience and credentials needed to do the job. Construction management groups like DLI Commercial have an extensive network of some of the best contractors that are pre-qualified so that you do not have to, saving you time and energy when it comes to your commercial project. Client satisfaction comes from working with highly skilled people in the construction industry. You will want to ensure everyone has years of experience before you even start building. This will also help you stay on budget and schedule since most companies in commercial construction know how to get the job done right.
Summary
From our discussion, selecting commercial construction contractors can take more than just a simple Google search. Commercial construction projects require careful planning and attention to detail to succeed. Make sure you go with someone like DLI Commercial, that understands the importance of maintaining budgets and timelines while creating value for our clients. If you need featured projects, general contractors, want to build local businesses, do renovations, or even do something in the hospitality industry, partner with us today and experience the DLI Commercial difference.